Please be sure to remember your login information created during registration. 
We advise all patients to test their login information prior to the scheduled appointment time, in the event you need assistance with resetting your password or accessing your patient portal/meeting.  Please text the telehealth staff here for assistance.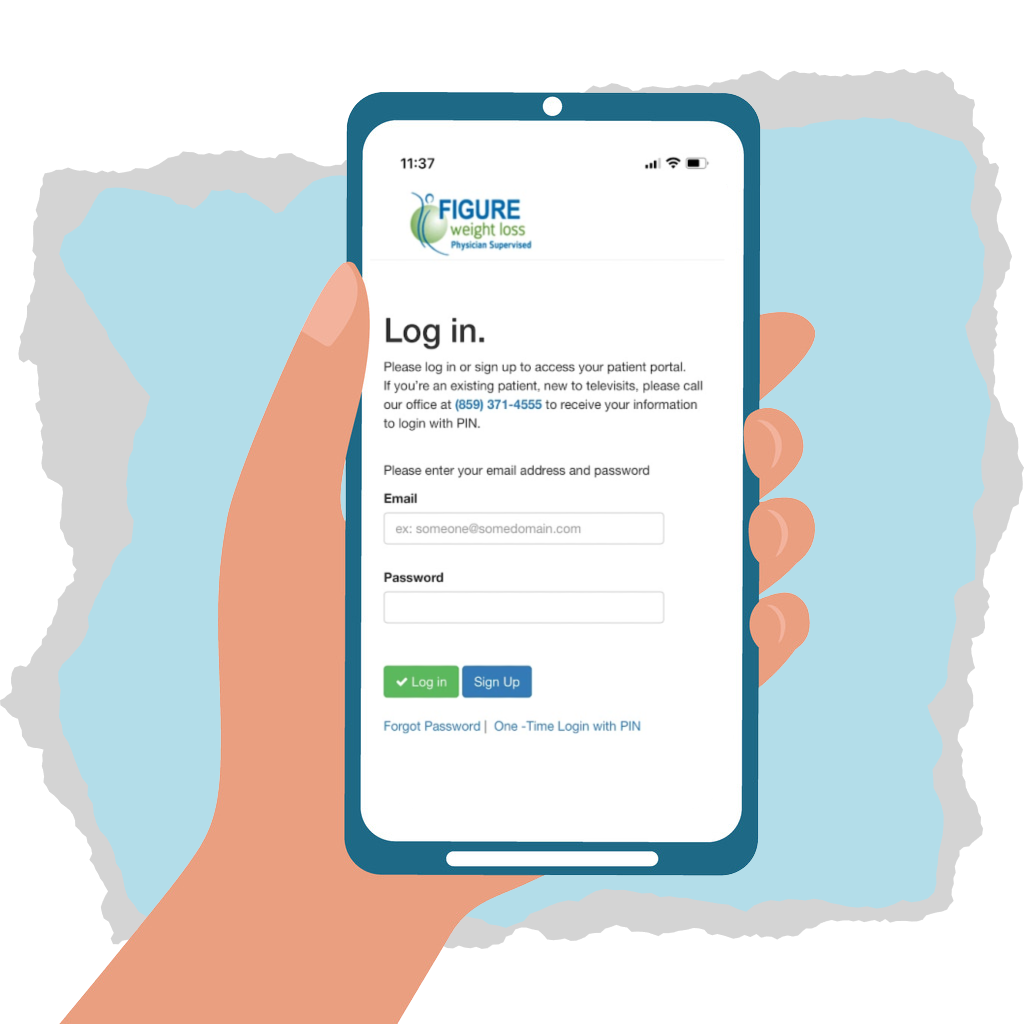 Figure Weight Loss Telehealth Patient Portal

Schedule and pay for upcoming appointments

Check-in for your visits (up to 10 minutes before scheduled time)

Upload Photo ID and lab work


Watch the virtual lecture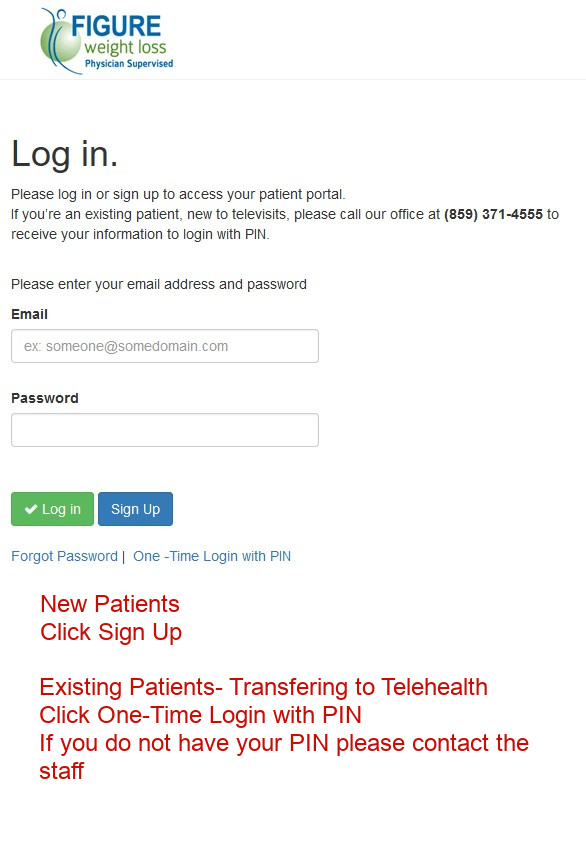 Be sure to remember the email you register with and the password that you create
You must confirm your email- Be sure to check Spam and Junk folders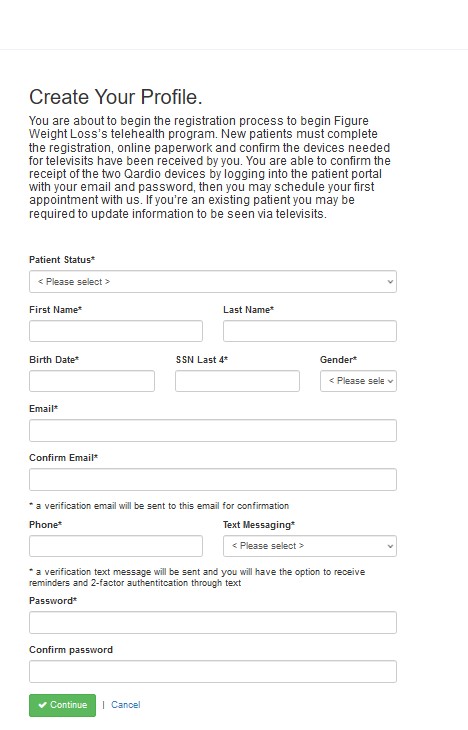 Once you've successfully filled out the patient online forms and watched the video lecture, you will see an option to schedule your appointment.
When you login to the portal with a secured appointment, you will see the option to reschedule or cancel your visit.
Ten minutes prior to your appointment time the option to check-in will appear. Once you've checked in, the Zoom meeting will populate and you will enter the virtual waiting room.  The medical staff will be alerted and your visit will begin shortly after.