It is easy to be active during the warmer summer months, however, once the colder air hits, we tend to hibernate!  As hard as it may
seem to get motivated to exercise during the fall and winter, it is important we keep up with that healthy lifestyle all year.  Staying active can also help ward off the common holiday weight gain.
There are a variety of activities you can do when the weather gets cold.  As long as there are not dangerous weather conditions, the great outdoors can still be your go-to place to burn some calories.  During the autumn season, find some trails that have the beautiful leaves changing color and go for a walk, hike or bike.  You can also rake those beautiful leaves that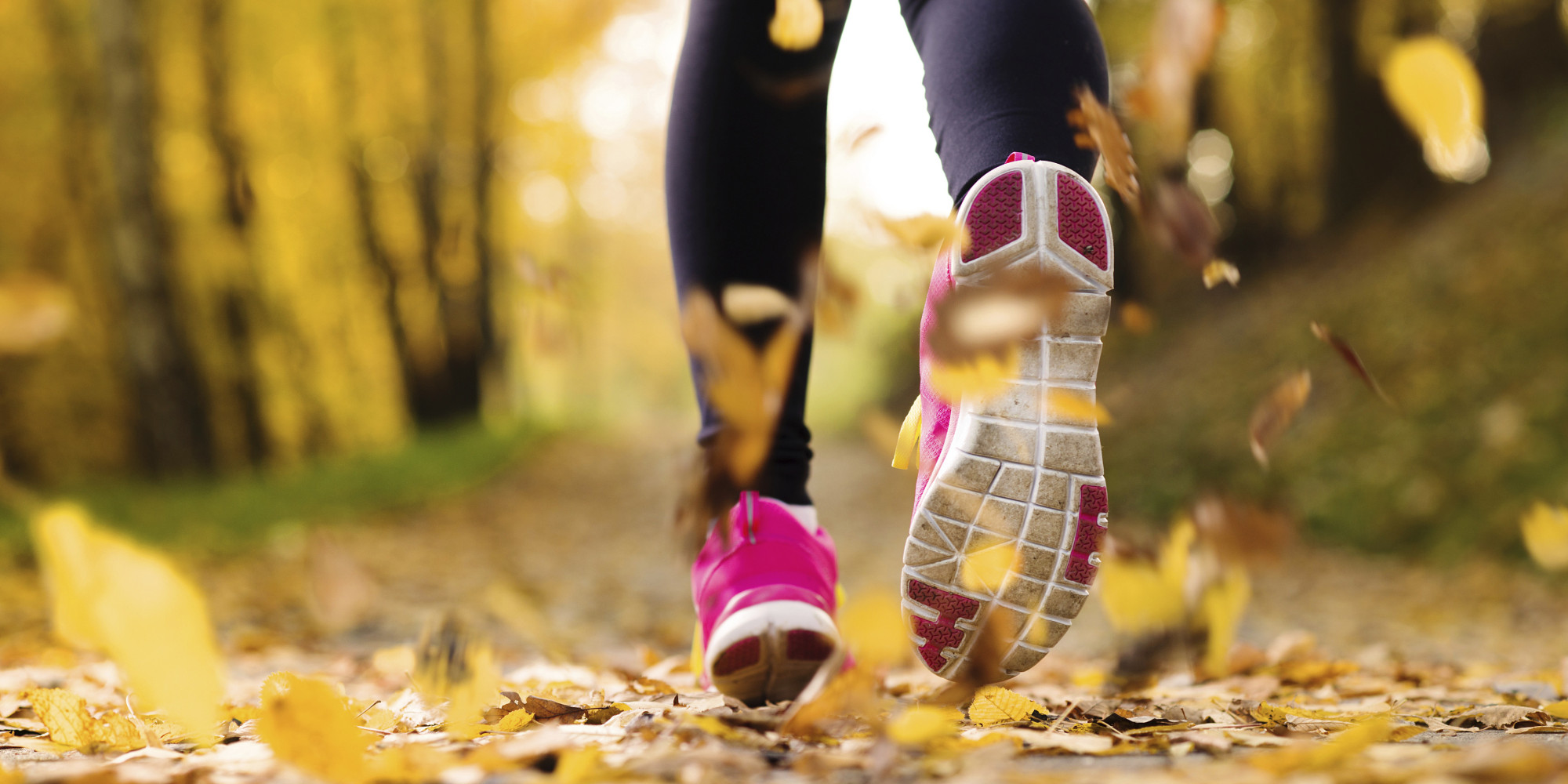 have fallen and other yard work for some good exercise.  Also, instead of sitting on the bench during your children's fall sports activities, walk or jog laps around the field.
Winter may be a little more challenging to be active outdoors, depending on the weather.  Having a few options can help keep you active on those dark and cold days.   The key to braving the cold is
wearing proper attire.  Layer your clothing, starting with a breathable, moisture-wicking thermal layer and finishing with water/windproof pants and jacket.  Add gloves, hat or headband, and if it is really cold, a scarf to cover your face.  Now you are ready for a brisk walk or jog, as long as the ground is not icy or unsafe.
If the weather is unbearable to be out in, there are many activities you can do in the house to stay active.  You could be productive and clean the house.  Sweeping, mopping, vacuuming, and washing windows will all get your heart rate up.  Other options for the home are going up and down the stairs, buy a treadmill or elliptical machine, try one of the HITT workouts, or buy an exercise video from the store or borrow one from the library.
When you are outside for extended periods of time, remember to wear sunscreen and sunglasses, even in the winter, to protect your
skin and eyes.  Also, make sure you drink plenty of water because you can become dehydrated easily in the winter months.
If you want to get out of the house, but not outdoors, you could join a gym, YMCA or go to your community center.    Most malls open before the stores and many people walk the mall.  If you have access to an indoor pool, water aerobics can be a calorie-burning, easy-on-the-joints activity. As always, check with your doctor before beginning exercise, especially if you have a heart condition.
As you can see, there are many ways to exercise during the fall and winter months.  The most important step to staying active is planning for the activity.  Schedule exercise times in your calendar just as you do with other appointments. Remember, staying active all year long is important for weight management and overall health.