$25 Off Coupons are valid one time per year.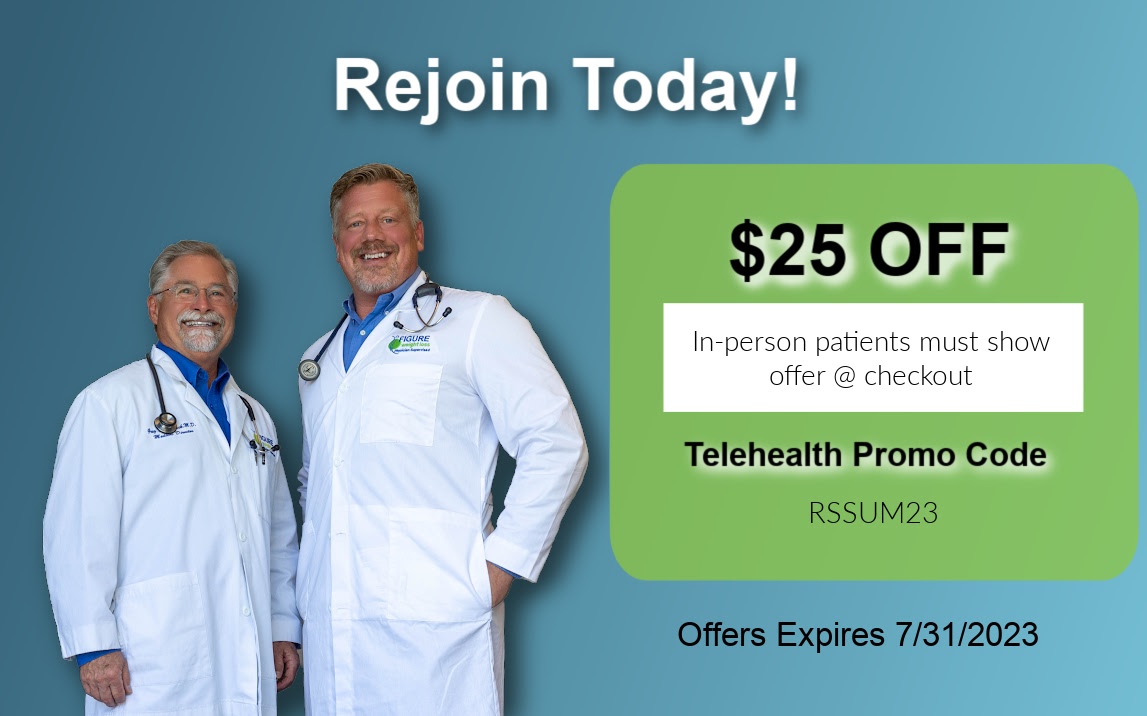 Figure Weight Loss synchronous televisits happen in live, real-time settings where the patient interacts with a provider, face-to-face via a Zoom video meeting.
To participate in this form of treatment, patients are required to use specific devices to provide our staff a visual of their real-time weight, body fat percentage, blood pressure and pulse measurements.
Please note weight loss injectables such as Wegovy and Saxenda do not fall under the same rules as phentermine (controlled substance)